Hyunchun Park
HD Hyundai Heavy Industries / Engine Research Institute
Dr. Hyunchun Park is a team leader of "Green Power & Engine System Research" at HHI (Korea).
He has a background in combustion modeling for ICE and received his doctoral degree from ETH Zurich (Switzerland).
Since 2009, he has participated in various engine development projects, ranging from Diesel, LNG to Dual-Fuel.
Recently, he is developing novel combustion systems for alternative fuels.
He is currently a meember of the CIMAC Working Group 17, Gas Engines.
Hyunchun is passionate in building a sustainable future for shipping and power generation with internal combustion engine and e-fuels.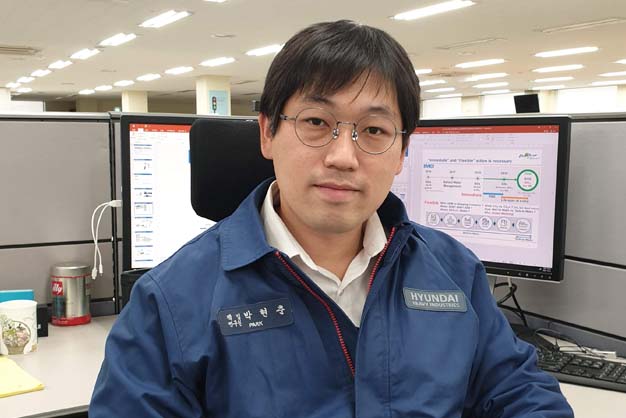 Future engine technologies for sustainable shipping toward 2030: from LNG to e-Fuels
Decarbonization of shipping is inevitable nowadays. As a leading marine engine manufacturer, HHI is developing new engine technologies toward 2030. In this presentation, HHI will show engine technologies for low carbon fuels, such as LNG, methanol, ammonia, and hydrogen.